OGR Feedback Response
Okay so I got my OGR feedback and I have looked at the way I have designed my city and there are some things I now need to take into account.
The first is my general style, I originally wanted to do something modern/futuristic, but now I have gotten my feedback my environment will change drastically. I still want the city to be like a 'Drugs Trip' "As you approach the city you can see massive highways made out of what appears to be dull rainbows, depending on the angle you can see different colors for example when you are far away from the city you get a glisten of red on your windscreen, but as you get closer it slowly fade to the color blue." (My Travelogue). This journey up to the city is meant to look like bright colors as if you were high/tripping or something, so maybe I need to emphasize this a bit more in my design.
Next bit of criticism, my color scheme, originally I wanted to do colors of the rainbow but slightly more dull. Now it would seem I need to make everything quite a lot brighter based on some of the influences I have been given (Thank you Phil for the links :) ). I can now get a much better idea for what I need to do but that does not mean I will scrap my original idea but I will evolve it depending on what is required.
Next is the peacock, there was more than one reason why I wanted to put a peacock statue in the scene. First off Victor gave me the idea from one of his paintings, I looked into peacocks and I quickly discover something interesting, their feathers. They are extremely colorful and it would have complimented the color scheme of my city nicely. Also I want to now stylize the peacock in a way that will be relatable to Victors painting and the general theme I will now be going for.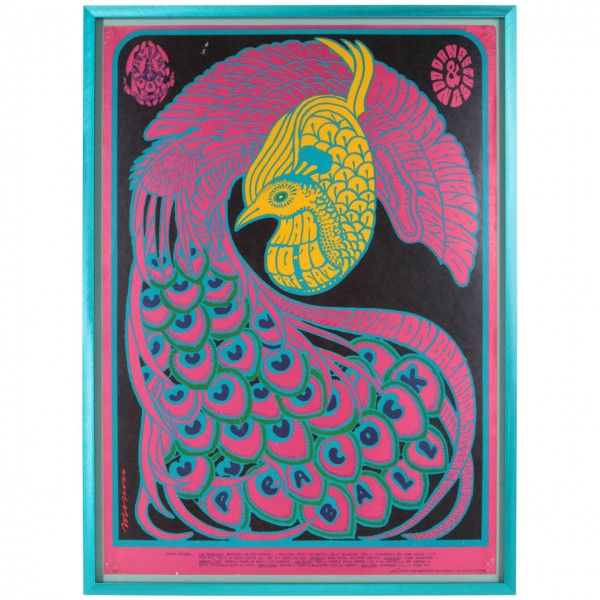 Some of my design will stay the same like the music lamppost and the house shapes but I will have to make the place a little more 'Retro' not so 'Mythical' and 'Epic'. I hope this is a little more on the lines of what I should be going for and if I could get any feedback on this it would be brilliant!